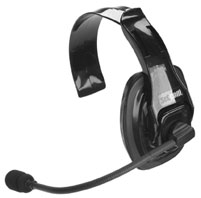 Police Motorcycle Communications
Setcom has the most comprehensive offering of communications equipment for law enforcement motorcycles. Whether you ride a Harley-Davidson Electra Glide, BMW 1200, Honda 1300, Kawasaki Z1000, or ATV, Setcom has a helmet headset system for you. Our communications gear works with all law enforcement portable and mobile radios ranging from Motorola to M/A-COM to Kenwood and all major PA systems ranging from Whelen to Federal Signal to Code3. No matter if it is a Super Seer, Shoel, Arai, or other helmet brand, our patented helmet kits fit all half-shell, three-quarter shell, full-face, and flip-up police motorcycle helmets. And to be on the cutting edge of police motorcycle technology, check out the Liberator wireless headset system to which motor officers are rapidly upgrading. Setcom does not use the consumer-based Bluetooth technology for its wireless systems. Rather it uses wireless technology that is robust enough for public safety radio communications.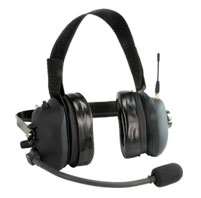 Structural Fire Apparatus Intercom / Headset Systems
For over 15 years, Setcom has been a leader in communications systems for structural fire trucks. Whether you need to outfit a pumper, tanker, engine, aerial, quint, ladder, hazmat, air boat, ambulance, brush, command center, wildland, or rescue apparatus, Setcom has a customized intercom system for your emergency vehicle. Setcom's fire apparatus headsets, intercom stations, pump panel stations, aerial stations, radio cables, and other accessories are rugged and ready to last the life of your fire truck. As you would expect, Setcom's behind-the-head and over-the-head headsets have 24 db noise reduction and help your department comply with NFPA 1500 and NFPA 1901.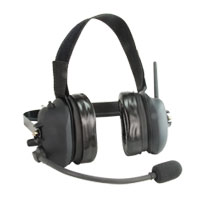 ARFF Apparatus Intercom / Headset Systems
Setcom is the market innovator and leader for intercom systems in Airport Rescue and Fire Fighting apparatus. The majority of major airports in the United States use the System 1300 split-audio intercom system on their ARFF vehicles. Airport rescue firefighters have come to rely on the ability to simultaneously hear fire dispatch and airport tower radio transmissions in a split-audio format that the System 1300 provides.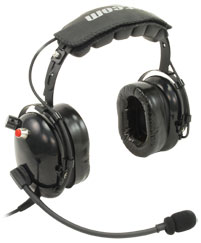 Industrial Headset Systems
With over 35 years of headset / earphone / headphone manufacturing experience, Setcom knows how to make a tough headset for very high-noise environments. Whether you work in offshore / onshore oil drilling, mines, steel plants, paper mills, construction, or other demanding situation, there's a Setcom headset right for you. Noisy surroundings don't bother Setcom microphone / speaker systems.