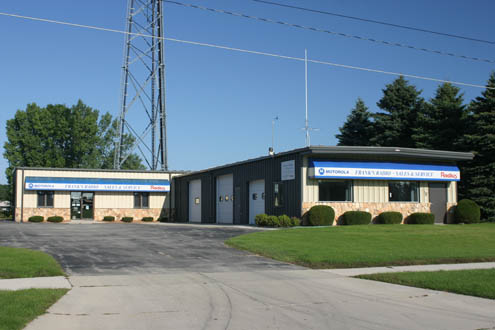 Frank's Radio is your friendly, family owned Authorized Motorola Dealership. We specialize in Motorola Two-Way Radio communication products and services. You can always count on Frank's for our expertise, exceptional service, and for quality Two-Way Radios and Accessories.
Here are some of the many advantages of doing business with the Frank's Radio Team:
Frank's Radio provides the most reliable, competitively priced, Motorola Two-Way radios.
We are an authorized Motorola Two-Way/Radius Dealer in Northeast WI.
Frank's Radio services everything we sell.
Providing factory warranties, maintenance packages, and flat rate repair options.
Frank's Radio offers rentals.
Custom mobile and fixed equipment installations.
Complete squad car change over.
Areas Served
Manitowoc County
Calumet County
Sheboygan County
Brown County
Kewaunee County
Door County
Outagamie County
Winnebago County
Service Offered
Two-Way Radio Equipment, Design and Consulting.
Motorola Service Partner - full service repair and installation.
FCC licensing assistance.
Rental Equipment.
Maintenance Agreements.